Posted by Louis on January 10, 2014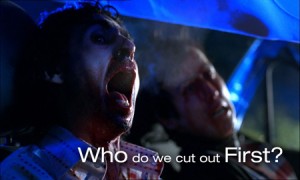 Provisional road crash statistics for 2013, which have been published by the Road Safety Authority (RSA), shows that for the first time since 2005, road traffic fatalities have increased on Irish roads. A total of 189* people have lost their lives on the roads in 2013, compared to 162 in 2012, representing a 17% rise.
Gay Byrne, Chairman, RSA, said, "We have consistently warned that the greatest danger we face on the roads is complacency and, unfortunately, in 2013 we have as a society, dropped our guard. As a result we have managed to kill 27 more people this year compared to last. It's a stark way to put it but it's the truth. It represents a very worrying development and highlights the need for all road users to be more vigilant."
Mr. Byrne added that, "We must get back on track and reverse the increase in deaths. This means all agencies responsible for road safety must push harder to implement all 144 actions contained in the new Government Road Safety Strategy, which was launched earlier in 2013. But critically it means that all of us must accept greater responsibility by becoming custodians and champions for safety on the road. By doing this we can save lives and prevent injuries." Then, what a start there was to this year with the horror crash in Mayo: two more young lads gone to their reward at 4am.
Of real concern is the number of vulnerable road users killed. One third of those who died were a pedestrian (30), a cyclist (5) or a motorcyclist (27). Closer examination of pedestrian fatalities shows that a significant proportion of fatalities were aged 50 plus. A high proportion of pedestrian fatalities occurred while crossing the road.
Of significant concern is the fact that nearly twice as many motor cyclists died in 2013 compared to last year. 27 lives were lost among this group compared to 16 in 2012.
Referring to the impending Road Traffic Bill, 2014, the Transport Minister added that, "This new Road Traffic Bill is the third piece of Road Traffic legislation that this Government has approved since coming to office. The Bill introduces reforms for driving licences which will create a new class of Novice driver, and will allow testing for intoxicated driving, including drug driving. It also provides for the addition of new penalty point offences and an increase in points for certain road safety offences such as mobile phone use and non-seatbelt wearing. I am confident that these new road safety measures will go some way towards improving road safety in 2014."
Gay Byrne fired a volley over the bows of the Justice Department and the Gardai relating to the advertised checkpoint saturation for December and Little Christmas. He says he saw none. I saw none and on the week-end before Christmas I did a return drive to that little part of Connaught which is east of the Shannon. In a recent AA survey of 26,000 motorists, 72% felt that the Garda presence on the roads had reduced. And, if it didn't, we are seeing phantoms in uniform. One simple statistic bears out the reality that the Garda Traffic Corps has recently reduced in number from 1,200 to 800 and falling.
Jim Cusack of the Sunday Independent points to the lesser effect that checkpoints are probably having, because of the era of smart technology in which we now live. Once a checkpoint is set up this 'bush telegraph' has the news spread far and wide within ten or 15 minutes, he contends. Of course such roadblocks are useful for many other aspects of policing like vehicle roadworthiness, insurance etc. The mere presence of Gardai on the roads is very significant as I outlined in a story from Australian policing, na bliana seo caite.
So, the conclusion most are drawing is that we are back to complacency with a little carelessness thrown in.
Sadly, that's the way a minority of motorists think. They simply think it's only the Gardai who can catch them misbehaving –  oh, no, not  the ambulance driver or surgeon's scalpel, not to mention Heffernan's  or Smith's resting places.
Have a peek at motorcyclist figures – 27 dead, up from 16 in 2012. I'm not surprised as few of them comply with any law of the road. They consistently break speed limits, have a compulsion to overtake everything, sometimes on the hard shoulder and they never keep in queue.
I have to agree that enforcement is just not in existence: a common offence of parking against the flow of traffic is as common as parking with the flow. It's one area that causes serious problems when emerging and trying to cross to the left side; this gets even worse at night time. It's never enforced. The routine use of foglights is another thorn in the eye: and trundling through hatched areas is a must for practically all, it seems.
Drivers should remember what our 'Dear Leader' Albert R. said in the Dail – "You cross the big hurdles but it's the little ones that will trip you up!"
He had contributed handsomely to the peace agreement in N.I. in '94 and then, just a few months later, he was standing down as Taoiseach over a simple extradition warrant of a paedophile priest.
Let the driver beware.